It's finally out! The latest book in the Sage Seed Chronicles introduces us to a whole new story arc featuring a sage named Erin. Her story will be told from books 3-6 as of right now. One never knows if the author decides to expand it by another book or not!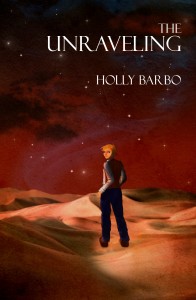 Erin's parents are murdered and she can sense that same malevolent energy hunting her down. With little time to grieve, Erin is forced into hiding and discovers an unusual ability she's never had before — she can talk to animals!
With the help of her new found animal companions, she eludes the killer. Disguising herself as a boy, she joins the Autumn Gathering and is able to concentrate on the questions she needs to solve: Who killed her parents? Why are they trying to kill her, too?
Quakes, storms, and murders begin plaguing Erin's world and she soon realizes that they're all connected. The fabric of her world is just beginning to unravel…
Buy now at
Amazon
Kobo
Smashwords
Links to other retailers will come in throughout the next few days/weeks. If you don't see your preferred retailer yet, be sure to keep checking back at the book's page for updated links and to preorder the paperback!