Hey there, readers! The press is going to be turning 2 next week! We can't believe it! And we wouldn't be here without you. To celebrate our birthday, we're going to be giving two lucky readers a chance to win some exciting prize packs from us. But that's not all. On February 16, we'll unveil a slightly altered new web design (and logo!) and we're proud to announce that we'll be 100% mobile friendly with the altered layout. Also: submissions will be re-opened on February 16!
Some other exciting things that we'll be doing from now on: free wallpapers! Every month, we'll be unveiling a free wallpaper for you to download to dress up your desktop, tablet, or smartphone. If you sign up to your newsletter, you'll be able to download the wallpapers a week before we make it public.
Here's the first wallpaper for you to download: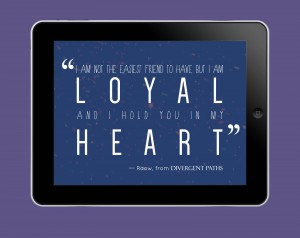 Download: 1920×1200 | 1600×1200 | Tablet | Smartphone
Now let's talk about those prize packs! Please note: Both giveaways are open internationally. Terms and conditions are embedded at the bottom of each widget.
Valentine's Day Prize Pack
Birthday Prize Pack