Author Michelle Franklin has developed a line of stories for children. This line will be entitled Frewyn Fables and will take place in the universe of her Haanta series. Like her Haanta series, these tales carry a tone and language that's been lost over time. In my opinion, after reading her first Frewyn Fable release, The House Guest, it brought me back to the world of Mr. Frog and Mr. Toad.
The House Guest will be released on Tuesday, April 22 in ebook form only. As always with the Haanta series, there will be the official cover and a variant cover.
The official blurb:
When winter comes early to Frewyn and the first snowfall of the year traps a young mouse in her home, fate brings an old mole to her door, but is the young mouse prepared for all the challenges that catering to a fussy house guest can bring?
The Official Cover illustrated by Twisk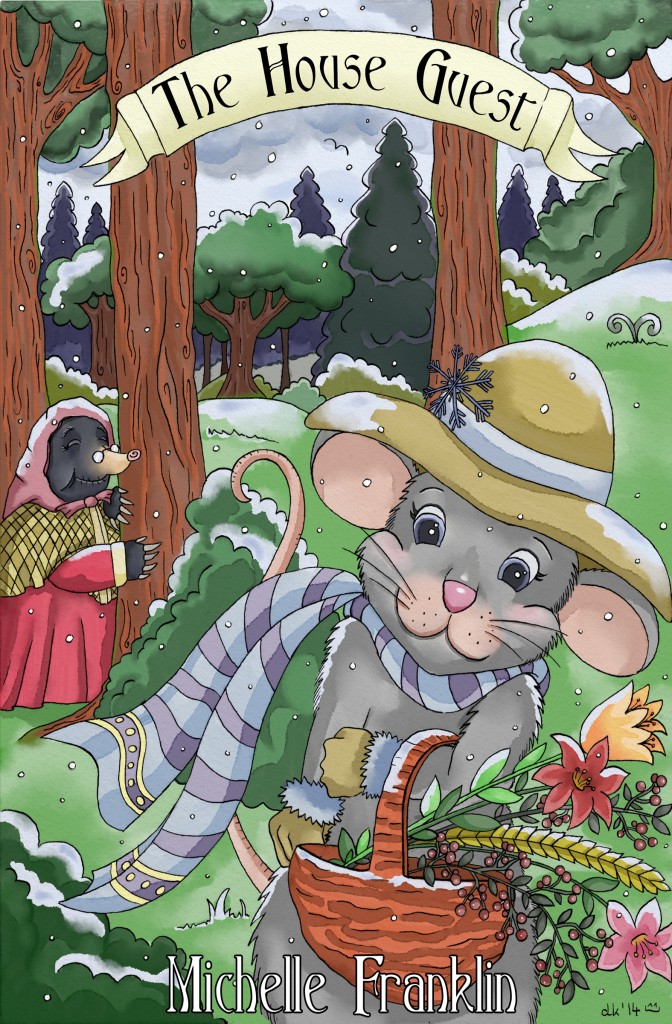 The Variant Cover