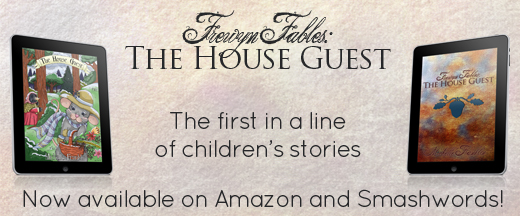 We're happy to announce the release of The House Guest, the first story in the Frewyn Fables line of short stories by Michelle Franklin. The Frewyn Fables stories will be a line geared toward children so that they, too, can enjoy the world of the Haanta universe.
When winter comes early to Frewyn and the first snowfall of the year traps a young mouse in her home, fate brings an old mole to her door, but is the young mouse prepared for all the challenges that catering to a fussy house guest can bring?
As with most of the Haanta books, this book comes with the original cover and a variant cover. The ebook is only available through Amazon and Smashwords at the moment, but will be carried by the other major ebook retailers in the coming weeks.
Purchase the ebook with original cover here: Amazon | Smashwords
Purchase the ebook with variant cover here: Amazon | Smashwords