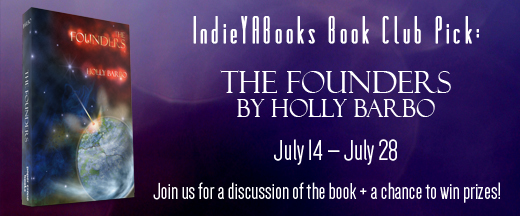 First thing is first: The Founders by Holly Barbo has been selected for IndieYABooks's summer book club pick from now until July 28. Read the book and join in the discussion! For everyone who participates, you'll have a chance to win one of two prizes: a swag pack or the complete series in audiobook format! The ebook is available for $0.99 at major ebook retailers or you can grab the ebook for free at NoiseTrade from now until July 28.
Secondly: we're having a sale on most of our books over at Smashwords. All of our $2.99 are on sale for 50% off! The sale ends July 31, so pick up the books while you can. Use the coupon SSW50 on the following books:
AND you can get the complete collection of Sage Seed Chronicles for $6.74 during our Smashwords sale by using the coupon code SSW25! If you're looking for new summer reads, grab them this month at Smashwords!