It's officially the end of an era here at Paper Crane Books. The audiobook for The Lost is now available for purchase at Audible, Amazon, and iTunes and this marks the official end of the Sage Seed Chronicles. Looking back, I always knew the day would come when one of our series finally finished, but I can't believe it's already here. Our narrator, Maxine Lennon, has been fantastic to work with and I can't think of anyone better to narrate Holly's series than her. Her voice added an almost other-worldliness to the atmosphere and I hope that we'll be able to work with her again on another project.
Though this is the end to the Sage Seed Chronicles, this will most certainly not be the last time you'll see Holly. She's already hard at work on a new book which she has promised will have steampunk elements. Though I haven't read it yet, I'm already giddy about it.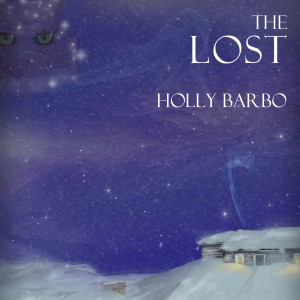 Click play to listen to the audiobook sample
On the planet Ose, Erin and her sage companions have managed to stop their world's destruction. Life is starting to return to normal. Or is it?
Artifacts that mysteriously disappeared five centuries before lure people from a lost population. That forgotten incident has unknowingly set in motion events that could mean the death of a sage.
With the blizzard of the century whipping through the realm, the dominoes are falling faster. Can the sages overcome deep set prejudices and distrust to prevent war?